How Can I Rent And Save For a House?
Posted by Joe Heath on Sunday, October 8, 2017 at 11:50 AM
By Joe Heath / October 8, 2017
Comment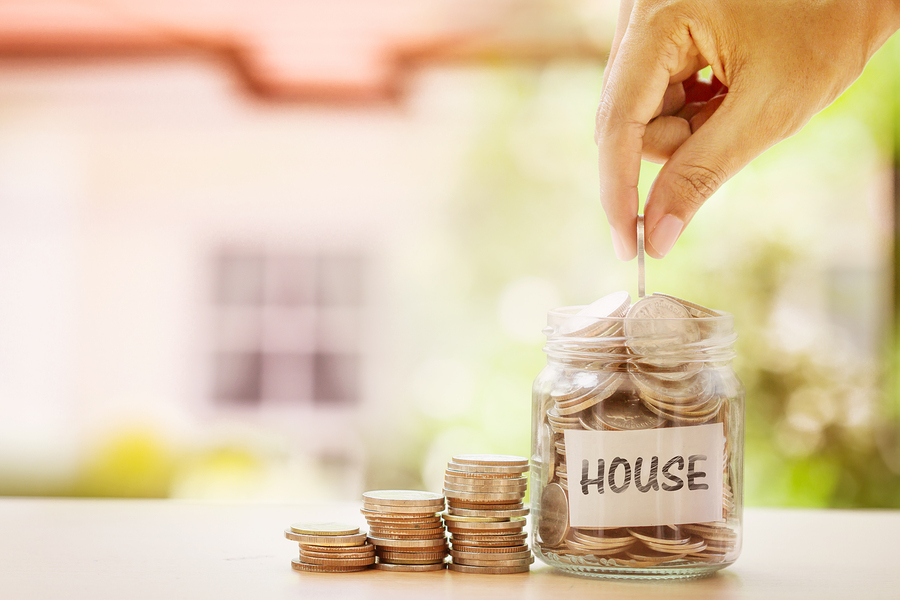 It's safe to say that most people would rather buy a home or condo instead of continuing to rent and pad a property owner's pockets, especially right now when rent prices all over the country continue to spike. But if you're someone who is finally looking to make the long-awaited transition from renting to owning, the pressure of buying a home probably feels greater than ever.

For example, did you know that NerdWallet recently estimated that it would take most Millenials over six years just to save up for a 6% down payment? Furthermore, statistics also show that inflation-adjusted rents have skyrocketed 64% from 1960 to 2014, while wages have only jumped 18% during that same timeframe. So with the cost of living so high for renters right now, just how are first-time home buyers supposed to save for a down payment? Well, here are just a few suggestions we've come up with that you may want to consider.
Pay down credit card debt - While this may seem like an odd suggestion right off the bat when the objective is to save money, paying higher-interest credit card rates only makes it harder to save money over the long-haul, ultimately preventing you from reaching your goal. Furthermore, paying down your debt will also improve your credit score and also your chances of securing a home loan when you're ready to apply, so it's really a win-win.
Get a roommate - This one is easy to understand if you're really serious about saving for a down payment. Splitting rent and utilities every month can net you huge savings, and if you commit to a roommate for even just 2-3 years, you might be surprised at just how far ahead you'll come out.
Cut your cable cord - Cable TV is expensive, in case you haven't noticed. And the good news today is that there are still plenty of cheaper alternatives to cable that still provide lots of different entertainment options. Ever hear of Apple TV, Netflix, or Hulu?
Drive for Uber or Lyft - By now, we've all heard the promo ads. Drive when you want, work around your schedule, etc. And while hearing all those commercials about how great it is earning a little extra money driving for various ride-sharing services, they make a pretty good point, especially if you're looking to save for something —like a down payment for a home or condo.
Post a Comment
To post a comment about this blog entry,
click here
.