Minnesota Under 'Super' Construction
Posted by Matthew Deery on Tuesday, November 4, 2014 at 2:27 AM
By Matthew Deery / November 4, 2014
Comment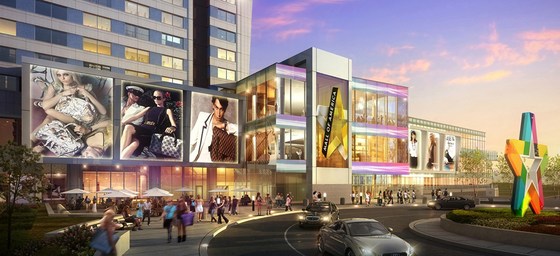 The state of Minnesota is in full expansion mode right now in the heart of Twin Cities. With the Metrodome gone for good, the Vikings franchise is erecting a new facility to house many events, particuliarly football. Because of this new football palace, the Super Bowl will be calling Minnesota home in 2018. The eyes of the sporting world will be on the Twin Cities.
With so much attention on the area, there is no doubt the Mall of America will be a big attraction for all visitors. But even the mall as we know it now will look much different by 2018. As big as the mall is now, imagine it being twice as big in ten years. Crazy right?
Although the 'super' expansion won't be complete by 2018, you can bet a whole lot will be done considering that millions will flock to the area from everywhere -- the MOA wants to put on its best face.
The full expansion will happen in phases -- and once all is said and done, there will be another hotel, office space, more dining and retail space, and another massive atrium.
It will be fun to see the crazy traffic rolling through the MOA during Super Bowl week. Four more years to wait.
Image courtesy of: DLR Group
Post a Comment
To post a comment about this blog entry,
click here
.