Minnesota Vikings Parting Ways With Ragnar
Posted by Matthew Deery on Tuesday, September 22, 2015 at 12:53 PM
By Matthew Deery / September 22, 2015
Comment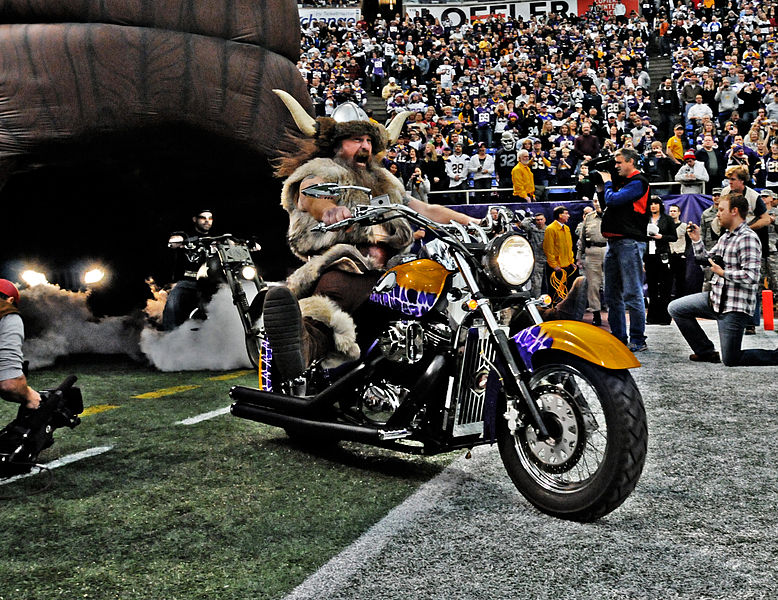 For over two decades, Ragnar and the Minnesota Vikings have been synonymous with one another. The Vikings mascot has been on the sidelines, pumping up the crowds and dressing as a Viking at home games dating back to 1994. Now, with Ragnar and the Vikings unable to reach an agreement via contract negotiations, it appears Ragnar will have to watch the Vikings games from his home and not the TCF Bank Stadium sidelines.

According to a source close to the negotiations, Ragnar made $1,500 per game last season; he was seeking a new contract with the Vikings that would cover the next ten years. He also wanted $20,000 per game over that time span. That's quite a raise he's asking for, to say the least.

While the Vikings community is up in arms over the whole ordeal, even going as far to create an online petition with over 10,000 signatures to date, it seems like the Vikings have to stand their ground here. $20,000 per game is a lot of money to pay for someone to dress up as a Viking and dance around on the sidelines. As iconic as Ragnar has been within the Vikings community, it's hard to argue any mascot is worth that type of coin. With eight regular season home games each year, Ragnar would make an estimated $1.6 million over that ten year contract.

It remains to be seen how this will all play out, but at this moment, it appears the Vikings and their long-time mascot will be parting ways. The story is sad, but it makes sense to me. Even as rich as the Vikings owners are, and as much as the team is worth, a mascot shouldn't get $1.6 million to be a mascot for ten years.

The Vikings will play their next home game this Sunday versus the San Diego Chargers. Vikings fans may have to get used to seeing the sidelines without their favorite mascot.
Photo courtesy of: Wikipedia
Post a Comment
To post a comment about this blog entry,
click here
.