Minnesota First Time Home Buyer Real Estate Blog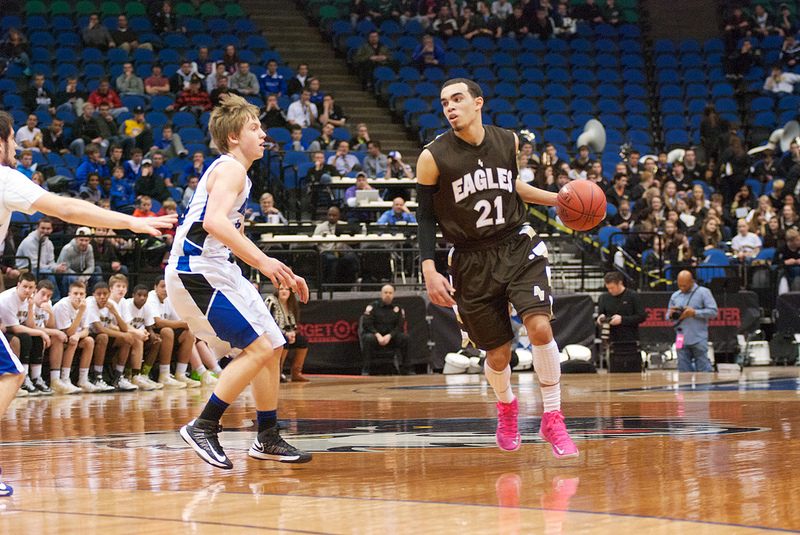 Many fans of March Madness fill out a bracket for the Men's NCAA tournament -- this year, if you chose Duke to win it all, Apple Valley native Tyus Jones led his team and likely your bracket to glory. The star shined in the NCAA basketball tournament proving he was one of the nation's best high school recruits last year -- many Minnesotans were a little sour Jones didn't end up chosing the Gophers as his collegiate basketball team, but clearly he made the right decision, choosing a Duke team that won it all in his freshmen year.
He returned to Apple Valley at the end of April because the school honored him for his basketball accomplishments. Jones and Kevin Garnett also threw out the first pitch for the Twins at their home opener, showing just how big of a Minnesota favorite he's become.
The young player also led his school to the Minnesota State Basketball Championship back in 2013 -- Jones' future in the basketball world is bright, giving Minnesota basketball a chance to stand proud.
Image courtesy of: Gordy Hagert
...