Minnesota First Time Home Buyer Real Estate Blog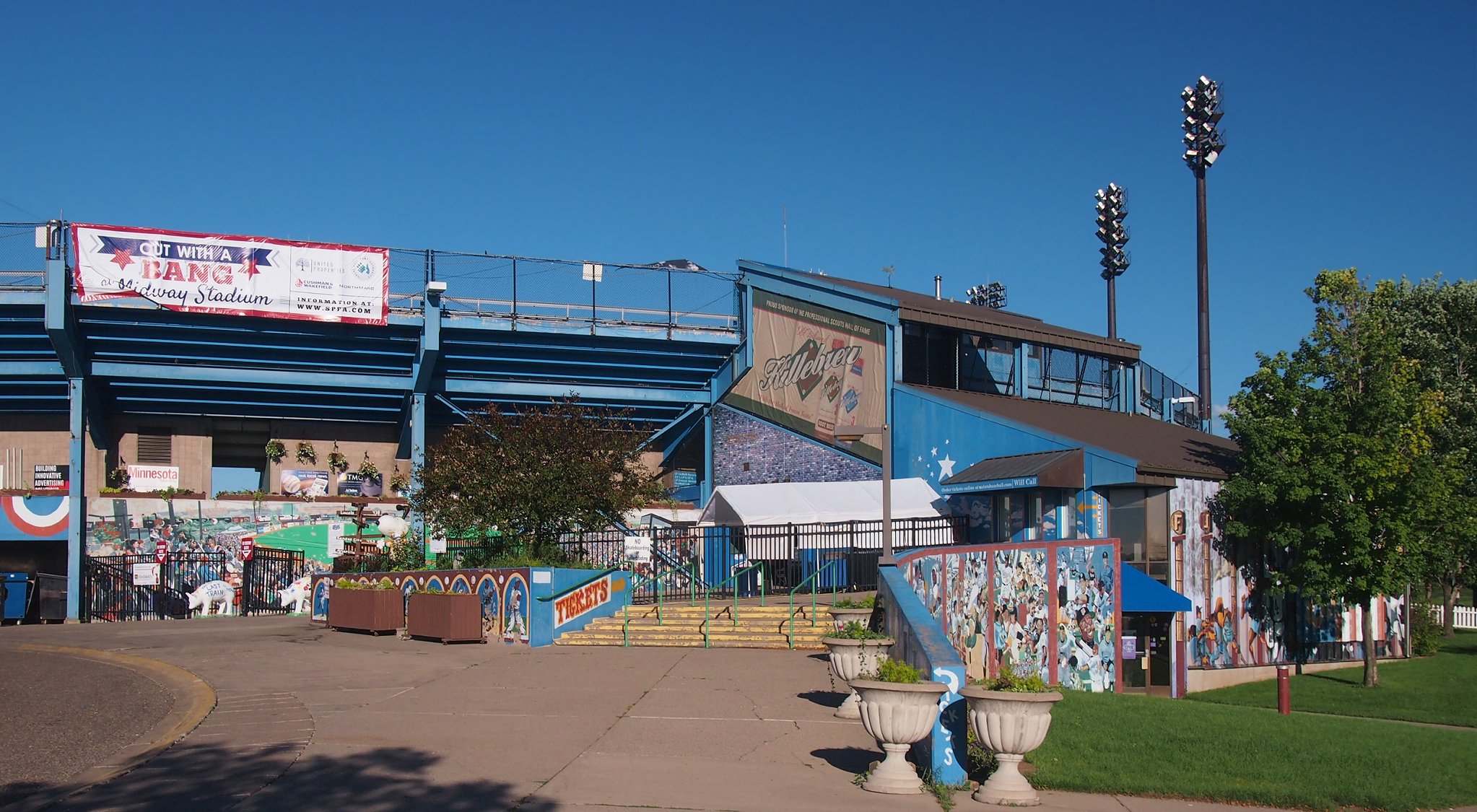 The St. Paul Saints have their new home in Lowertown, the beautiful CHS Field. While I myself think this new ballpark is truly spectacular with great sight lines throughout, I didn't really stop to think about the fate of the Saints old home, Midway Stadium. Some of my earliest baseball memories are from Midway Stadium; it pains me just a bit to hear this is the week the old stadium faces its last breath: demolition.

The demolition began yesterday, August 19, and will take a full week to complete. The grandstand along the third baseline was the first victim of the heavy machinery charged with leveling the stadium.

The old murals that covered the walls, something I always cherished about the unique ballpark, will soon be nothing but a memory. With the Minnesota State Fair so close, I was hoping to be able to see the ballpark one more time on my way to the fair. The space will be nothing but a flat piece of land with some piles of rubble by the Great Minnesota Get-Together.

The stadium, though dated in even its last days of service, doesn't look like it used to. Graffiti, litter and overgrown grass and shrubbery now dominate the once proud space. Because the stadium is mostly a ghost land, the demolition is completely necessary, though bittersweet. The baseball has left and moved to Lowertown, but for many Minnesotans, the memories of the Midway Stadium will never fade.
...