Top 3 Mistakes First Time Home Buyers Make: 2019 Edition
Posted by Joe Heath on Monday, April 1, 2019 at 6:56 PM
By Joe Heath / April 1, 2019
Comment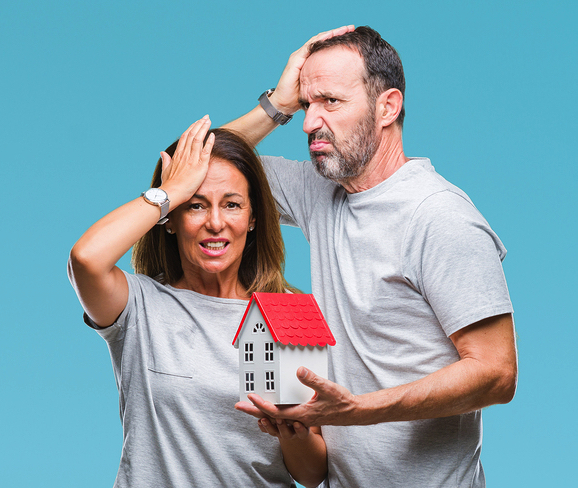 More and more millennials are [finally] starting to enter the housing market, which means the first time home buying market is heating up, especially here in Minnesota. As you already know, buying a home for the first time means making a series of big decisions, and as exciting as the process may seem, it can also feel scary at times too. So to help take a little bit of your plate along the way, we thought now is as good of a time as any to re-visit some first time home buying mistakes to avoid in 2019.
Shopping for homes BEFORE applying for a mortgage
We understand that shopping for homes tends to be the most enjoyable part of the first-time home buying process. BUT, avoid the temptation to casually browse the market before getting pre-approved. Without that pre-approval, you're only setting yourself up for disappointment should you actuality see a home you love while still needing to secure financing.
Consulting with only ONE lender
So you've talked to a lender and they've pre-approved a home loan for you—now what? Talk to another lender. Just because you're approved for a home loan doesn't necessarily mean a better deal isn't still out there. Many experts suggest shopping around with at least three different lenders, as well as a mortgage broker. Doing so allows you to compare rates, lender fees, and loan terms.
Spending ALL your savings for a down payment/closing costs
Many first time buyers feel it's better to drain all their savings in order to put 20% down and avoid paying mortgage insurance. But being left without an emergency fund is significantly more risky than paying a bit more early on during the loan term. In fact, the median down payment on a home is just 13%, according to NAR, so not having 20 percent down is actually much more common than you may think.
Post a Comment
To post a comment about this blog entry,
click here
.